Continuing the ongoing series of interviews with creative artists working on various aspects of movie and TV productions, it is my pleasure to welcome Maria Rusche. In this interview she talks about teaching cinematography to the next generation of storytellers (spoiler alert, they love film), keeping up with the technical advances, affecting social change through her stories, and the future of storytelling in post-Corona world. Around these topics and more, Maria dives into her work on the upcoming "Dating and New York".

Maria Rusche behind the scenes.
Kirill: Please tell us about yourself and the path that took you to where you are today.
Maria: When I went to film school, I thought that maybe I wanted to be an editor. I have a cousin who worked as an editor on big comedies, and I thought that that was the part of the storytelling that I wanted to be a part of – crafting of the arc. But then I got into film school and started to learn more about how movies are actually made. I figured out what the job of the cinematographer is, which is to work with the director and the production designer to create a visual language to tell the story, and create this visual world – but also work with a team of people to actualize that vision.
That role really made sense to me, as someone who grew up playing a lot of team sports. It's a leadership position, but really it's about working with and delegating to a team, and collaborating with the team. That was an area of the storytelling that I fit into really well. So I got into cinematography when I was in school, and I never looked back.
Kirill: Do you think this field does not work well for people who don't collaborate well with others? Perhaps people that have strong ideas that they are not willing to compromise on?
Maria: There can be a bit of a stereotype of this auteur who rules with an iron fist, and has their vision and they won't compromise. But I'm not sure how true that actually is.
The best directors and cinematographers can understand what the vision is that they're trying to achieve, and they're able to encourage the people around them to contribute their own ideas. And then they're able to filter what works well for the project and what might not work well so that there's a cohesiveness across the project. There's absolutely no way that one person can execute everything, and I mean that literally. They're not moving the lights around, they're not moving the camera themselves. They need people to work with them, and if you can't work with the team, I'm not sure how great of a product you can ultimately make.

Cinematography of "Milkwater" by Maria Rusche.
Kirill: There's so much great storytelling that has been happening in the last few years, especially on streaming services. Do you feel that there's more space for storytellers of different backgrounds to have their voices heard?
Maria: I'm definitely excited by the democratization of voices getting opportunities. There's a lot of streaming services that are starting to produce content, or at least give a platform for a wider variety of content to be seen. Some people worry that it's too much content, but I think it's still true that the good stuff floats to the top. We are seeing a wider variety of storytelling opportunities for people who didn't traditionally get opportunities, and by opportunities I mean financing, compared to a few years ago.
I feel that there's still a gatekeeping aspect of it. It's still these streaming services or production companies that are choosing who gets to tell those stories, and what stories they deem are authentic enough or palatable enough. The "diverse" stories that we're getting are still the ones that streaming services deem palatable or appealing to an audience. I would say I'm excited, but with that caveat.
Kirill: Is there a space for crowd-funded initiatives that are so popular in the gaming world, or in the world of gadgets – on platform like Kickstarter, or are these productions a little bit too expensive for that?
Maria: It's a little bit expensive. You are seeing some crowd-funded independent movies. You can make a movie on a smaller budget compared to 20 years ago, and maybe those movies are serving as a way for a new director to get their foot in the door and get a little bit of attention. But most of those independent movies still end up being made by people with some connections to financiers in some way, or at least an ability to call a few people and scrape together a couple hundred thousand dollars to make their movie. That model doesn't really help those who don't have any access to wealthy donors.
I have not seen a true crowd-funded movie from someone who has gotten a hundred thousand people to give two dollars each. There's still some issues there.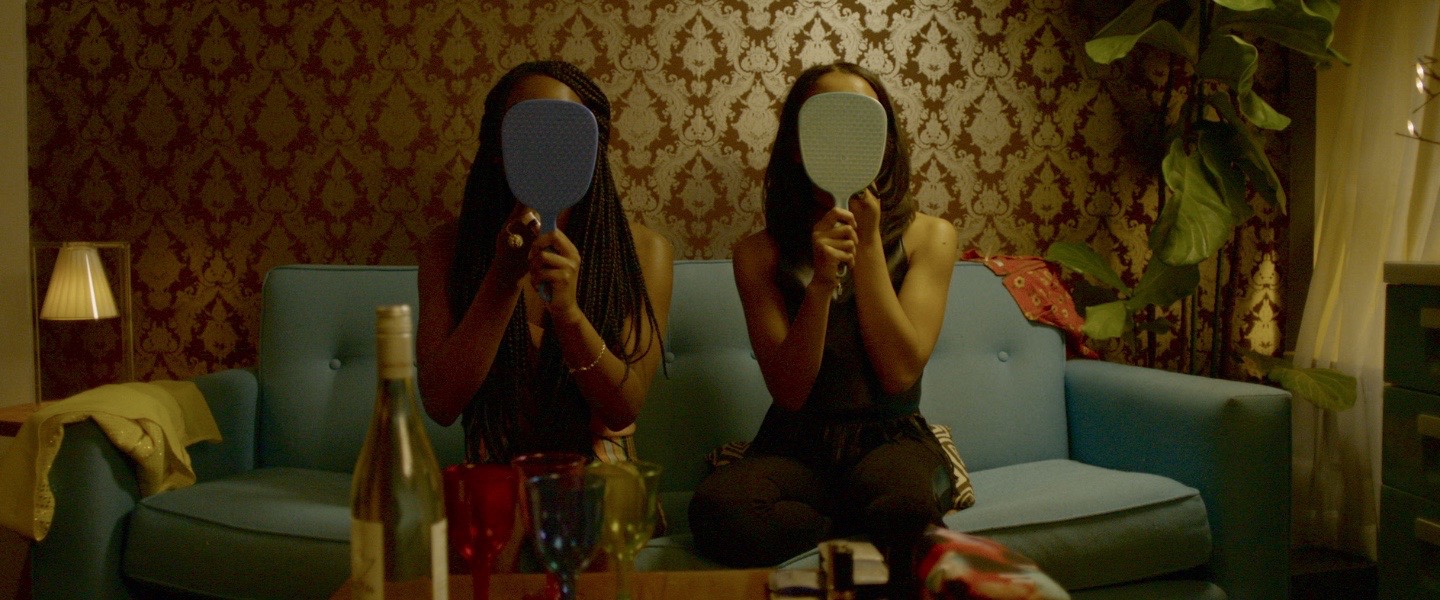 Cinematography of "Might" by Maria Rusche.