October 10th, 2016
Continuing the ongoing series of interviews with creative artists working on various aspects of movie and TV productions, it is my absolute delight to welcome Natasha Braier. In this interview we talk about the art and craft of cinematography, the hierarchical structure of feature film productions and how that structure still lends itself to predominantly male voices, and the pleasure and pain of working long hours over months at a time. The second half of the interview is on Natasha's work on the meticulously crafted "The Neon Demon", an engrossing story of a young girl taking her first steps as a fashion model in the wild urban jungle of Los Angeles.

Natasha Braier on the set of "The Neon Demon". Courtesy of Natasha Braier.
Kirill: Please tell us about yourself and how you started in the field.
Natasha: I was doing still photography when I was a teenager. It was mostly black-and-white, developing them in my own dark room. The first time I looked at the end credits of a movie and saw the title of director of photography was when I was nineteen. I was immediately interested in that, and some of my older friends who I studied photography with had chosen to go to film school. It was through them that I discovered that world and the role of a cinematographer. That's when I decided to go to film school myself.
Kirill: Do you remember being surprised at anything in particular when you started there, when you saw how things worked behind the camera?
Natasha: I wouldn't say that I had big surprises. There were a lot of things to learn that were different from the world of still photography. If there's anything that I didn't know at the time I made the decision to go to the school and go down this career path, I'd say that I didn't know that it would be such an intense commitment. You barely have time to have a life, and I didn't know that I was going to spend so much time traveling and working away from home.
Also, I didn't know that you could make so much money as a cinematographer. That was a nice surprise. I thought that I was going to be a humble artist doing what I love, much like other artists that I saw in my life. It was a good surprise that I get to travel the world and see all the exotic places, and make money. And the other surprise was that if you want to be home for a few months, that's difficult.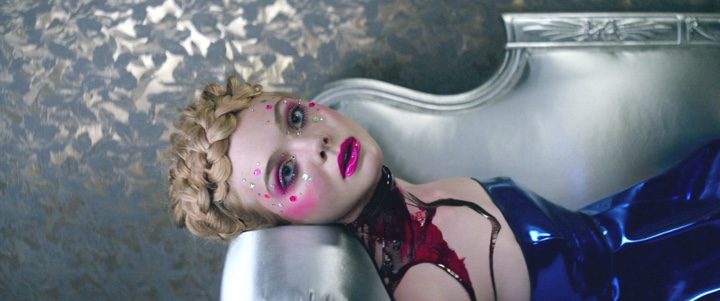 Kirill: Looking back to when you were in school, what happened to people that went to that school with you? Are most of them still in the field, or do some leave it as years pass by?
Natasha: I went to a couple of film schools because I was moving with my family. I only stayed a few months in Argentina and another few months in Spain, and then I spent three years getting a master's degree in cinematography in England. That's the only education that I completed end to end.
That program was very selective, accepting only six people every year for each field. The other five that started studying cinematography with me that year were older than me, in their late twenties and thirties. Some had been camera assistants before, and they were really committed to this work. It was difficult to get into that school, and once you got in, you continued afterwards in the industry. Some had more success than others, but all of them are still working in the field.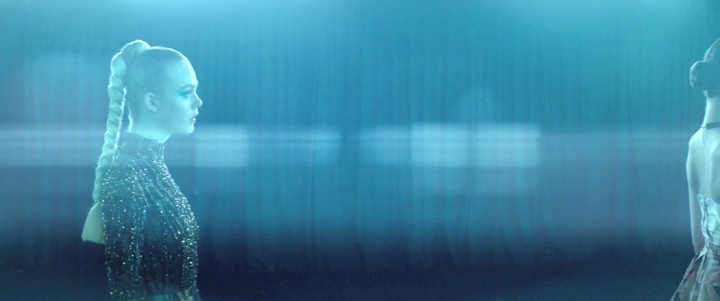 Kirill: As you said, your job is quite intense, and you spend long months away from your family and friends, and long hours on set once the shooting starts. If we're talking about you, what makes you stay in your field?
Natasha: It's a great job and I love doing it. It comes with a cost, and otherwise it would have been a paradise. You pay a price. You have your freedom – you don't go to the same job every day, you don't have a boss, you get to choose your projects, you get to travel and meet different people. And the price you're paying for that freedom and flexibility is that you don't always know what you're doing next month.
I think the world is divided into people that can live with that and people who need a stable life and a stable job. If you're not the former, you will probably not stay in film industry. If you talk about people in the industry, we are not very normal [laughs]. We need the adrenaline and the highs. It's like being on a rollercoaster. You have your ups and downs. That's the challenging part of the work.
Over the years I've learned to deal with that in better ways, to not get so anxious about what I was going to do next, and to trust that there's always something coming. I started enjoying the moments when I'm working a lot more, and to stop worrying about what's next. It's also a big spiritual test where you need to learn a lot about patience and not having control over what's next.